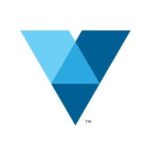 jobsincanada.one

About You
You want to work for a fast-paced company that thinks big and dreams huge. You are driven, view work as more than just a job, and are never satisfied with a project left half-done. You have a strong sense of personal ownership and responsibility for completion of objectives on time. You want to figure out why things tick which makes you tick but very little ticks you off. You want to think outside of the box and continually challenge your own limits, as well as those around you. You have a mad scientist mentality where you want to be part of the robots building robots revolution.
About Attabotics
Attabotics is the world's first 3D robotics supply chain system for modern commerce. Inspired by the framework of ant colonies, Attabotics replaces the rows and aisles of traditional fulfillment centers with a patented storage structure and robotics shuttles that utilize both horizontal and vertical space, reducing a company's warehouse needs by 85%. By empowering retailers to place fulfillment centers near high-density urban areas, Attabotics helps create jobs and decrease carbon emissions by closing the last-mile delivery gap. Attabotics is a TIME Magazine Most Innovative Company special mention, CNBC Disruptor, and one of Fast Company's world's 50 most innovative companies. Attabotics is based in Calgary, Alberta, Canada, with fulfillment centers across the United States and Canada.
The Role
As a
Robotics Test Engineer
, you will develop automated tests for PCBAs and mechatronic assemblies. You will be responsible for the whole testing process from the first proof of concept to have a fully automated test station working at the end of the assembly line. Collaborating with other teams (mechanical, electronics and embedded) to understand all the test requirements will be a big part of your day. This role is crucial to bring high quality products to market.
Who You Are
Degree in Electrical Engineering, Mechanical Engineering, Mechatronics, or a related field
5+ years' experience in a similar environment
Proficiency with at least one object-oriented programming language (such as Java or C++; preference given to C#)
Experience with In-Circuit Testing (such as bed of nails) is preferred
Able to read schematics; knowledge of PCB Design Software
Exposure to MS Visual Studio and Git version control system is an asset
Ability to understand and work with electro-mechanical systems, basic understanding of motors & robotics is an asset
Knowledge of Azure DevOps is an asset
Good hands-on skills (soldering, general wiring of Equipment, Sensors and PCBs)
Mechanically inclined
Project management experience is an asset
Excellent verbal and written communicator and collaborator
Passionate about robotics, mechatronics, and automation
Highly organized and able to add structure to unstructured work packages
What We Need
Designing test equipment (PCBA test jig design, mechanical assembly test jig design)
Creating test specifications and document test procedures
Troubleshooting problems; performing failure analysis
Developing and maintaining Software for current and new test jigs
Set up test equipment and train staff how to operate it
Mentor junior team members
Collaborate with different departments (embedded, electronics, mechanical) to understand test requirements
Analyze test data and present results to internal and external stakeholders
Investigate returned units and use results to improve test coverage
If this description describes you perfectly and the work environment you know you can thrive in, send us your resume as well as describe to us what you're passionate about and we may just reach out to you.
Attabotics is committed to employing the best people to do the best job possible within our environment. We hire based on merit and are strongly committed to cultivating diversity as a source of excellence. Attabotics firmly believes that a vast array of perspectives produces and promotes innovation and business success. Our corporate diversity encompasses differences in ethnicity, gender identity or expression, language, age, sexual orientation, religion, socio-economic status, physical and mental ability and education.
Attabotics promotes a corporate safety culture where employees' health, safety & well being is number one and with the ultimate goal of establishing a zero incident work environment.
Attabotics is aware of false advertisement of our postings, which may include compensation information. These are fraudulent sites and should not be trusted. For a current listing of all our postings, and the only legitimate location to apply, please visit.
Apply now
To help us track our recruitment effort, please indicate in your cover/motivation letter where (jobsincanada.one) you saw this job posting.