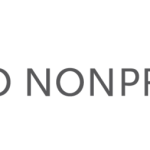 COPS
jobsincanada.one

Floor Team Job Description
COPS is our coffee and doughnut shop concept, specializing in fresh, made-from-scratch mini doughnuts & specialty filter coffee. We believe that simplicity is the key and to do one thing and doing it well, or in our case two!
Historically, we catered largely to office spaces in the downtown core on a daily basis, large parties and events and so on, but with COVID-19, we have pivoted to include night time hours and have targeted hungry individuals during the day as well as in the evening.
Our plan is to expand COPS across the country and beyond. We truly believe our product and experience is something special and was born to be shared. We see COPS being a part of every celebration. From weddings, engagements, birthday parties and boring work meetings!
We launched our second permanent location in the east end and this year we opened our third permanent location: COPS Yorkdale.
Mission Statement: At COPS, we create art worth eating, in every form. Because we are destined to inspire the world around us.
Key Characteristics of COPS Team Members
Thrive Under Pressure
Optimistic
Kindness
Core Values of COPS Team Members
Delegating Empowerment
Integrity
Excellence
Creativity
About the Role: You will primarily carry out the role of the doughnut maker, cashier and barista donning many hats while on the floor during service. Not only you have to take ownership of the role but also the entire store and work alongside other floor team members to ensure a smooth flow of service. As a floor team member, you must show initiative and be eager to learn and grow with the company. We are looking for candidates who are extremely detail-oriented, love to deliver excellent customer service in a dynamic fast paced work environment, work well with a team as well as independently, possess a positive attitude and someone who is motivated to gain new skills. Someone who is looking for a fun work environment that is inclusive and welcoming and of course appreciation for yummy doughnuts is an asset!
Doughnut Maker and Barista Responsibilities:
Prepare our doughnuts keeping in mind the information imparted during training such as how to use the machines, the anatomy of a perfect COPS doughnut and COPS glazing standards to ensure that quality and consistency standards are always being met during service.
Understand the intricacies of our doughnut preparation which includes: weighing and scaling ingredients to follow the recipe, accurately preparing the dry mix for the batter as per the quantities needed (for example single batch, double batch as per service needs) and ensuring that the doughnut size, texture and colour are as per COPS standards.
Package our products as per proper packaging etiquette, i.e., ensure that every order that leaves our door is properly packed so it can be enjoyed by our customers the same way we intend them to enjoy it.
Understand the intricacies of our coffee and educate not only the customers but also the team about our Detour Coffee flavour notes that are currently being served. Ensure to brew a fresh batch of coffee as per COPS standards, every 90 mins from the time the last coffee was brewed.
Stay up to date on additional company product offerings such as Sheldon Creek milk and the milk flavours being served during any given week.
Anticipate teams' needs ahead of time by prepping batter, dry mix or packaging items in advance so that the team can continue to operate smoothly even during peak service time.
It is each member's duty to provide exceptional customer service and experience to anyone who steps into our stores.
Prepare, package and ensure that the order relating to online delivery platforms is being prepared on time and taken by the correct delivery driver to avoid confusion.
Take all used and dirty utensils to the sink area and wash them to ensure they are ready for the preparation of the next batch for service.
Make sure that the server stations are adequately stocked with tableware, napkins, and condiments.
Check the COPS WhatsApp group to make sure that the in-store team is aware of any updates posted by the Managers as they might communicate with the store team regarding certain updates on the orders due for pick-up/delivery.
Ensure all health and safety checklists are being completed as per schedule. Perform clean-up duties, which include sweeping, mopping, and vacuuming all store floors.
Follow all opening, closing and end-of-day checklists, along with maintaining and updating fridge logs and inventory count.
Track ingredients, document requirements and inventory weekly. Notify the manager in case of low or depleted store supplies.
Always maintain shop cleanliness and sanitation: this includes cleaning as you go, wiping down surfaces, equipment, workstations and mopping.
Lift and stock ingredients and store supplies as needed.
Regularly check the operations of all company equipment and report any noticed malfunction or inconsistency to the supervisor on duty.
Assist vendors when they are dropping off supplies during various delivery drops to the Store.
Handle customer complaints, issue refunds or new products as per training imparted on how to handle such customer interactions. In case further assistance is needed or if the matter needs to be escalated, report to the supervisor on duty.
Perform any other duties as assigned.
Skill Requirements
1- year experience in baking or experience working in the food service industry or experience within the hospitality, restaurant, or retail industry.
Post-secondary education, Diploma or GED, Bachelor's degree preferred.
Excellent written and verbal communication skills.
Must have a valid food handler's certification.
Anticipate obstacles and take action to prevent or minimize their impact
Ability to manage multiple situations simultaneously and adapt quickly to change and make timely, thoughtful decisions
The ability to stand for extended periods.
A kind human being.
Core Competencies
Strong critical thinking skills and ability to work well in a team as well as solo.
Works well under pressure and remains calm during service.
Exceptional organizational and time management skills
Strong decision-making and problem-solving skills under pressure.
Meticulous attention to detail during service.
Mindful and being alert and switching off all equipment after use.
Ability to handle confidential and sensitive information.
Contributes to a positive team environment by being solution focused instead of problem-focused.
Exceptional customer service skills.
Job Type: Part-time
Salary: From $15.50 per hour
Day range:
Holidays
Monday to Friday
Weekend availability
Flexible Language Requirement:
Shift:
4 hour shift
8 hour shift
Afternoon shift
Evening shift
Morning shift
Work setting:
Ability to commute/relocate:
Toronto, ON: reliably commute or plan to relocate before starting work (required)
Experience:
sales: 1 year (preferred)
Customer service: 1 year (preferred)
Shift availability:
Day Shift (preferred)
Night Shift (required)
Overnight Shift (preferred)
Work Location: One location
Apply Now
To help us track our recruitment effort, please indicate in your cover/motivation letter where (jobsincanada.one) you saw this job posting.